Ahoy, ye salty sea dogs!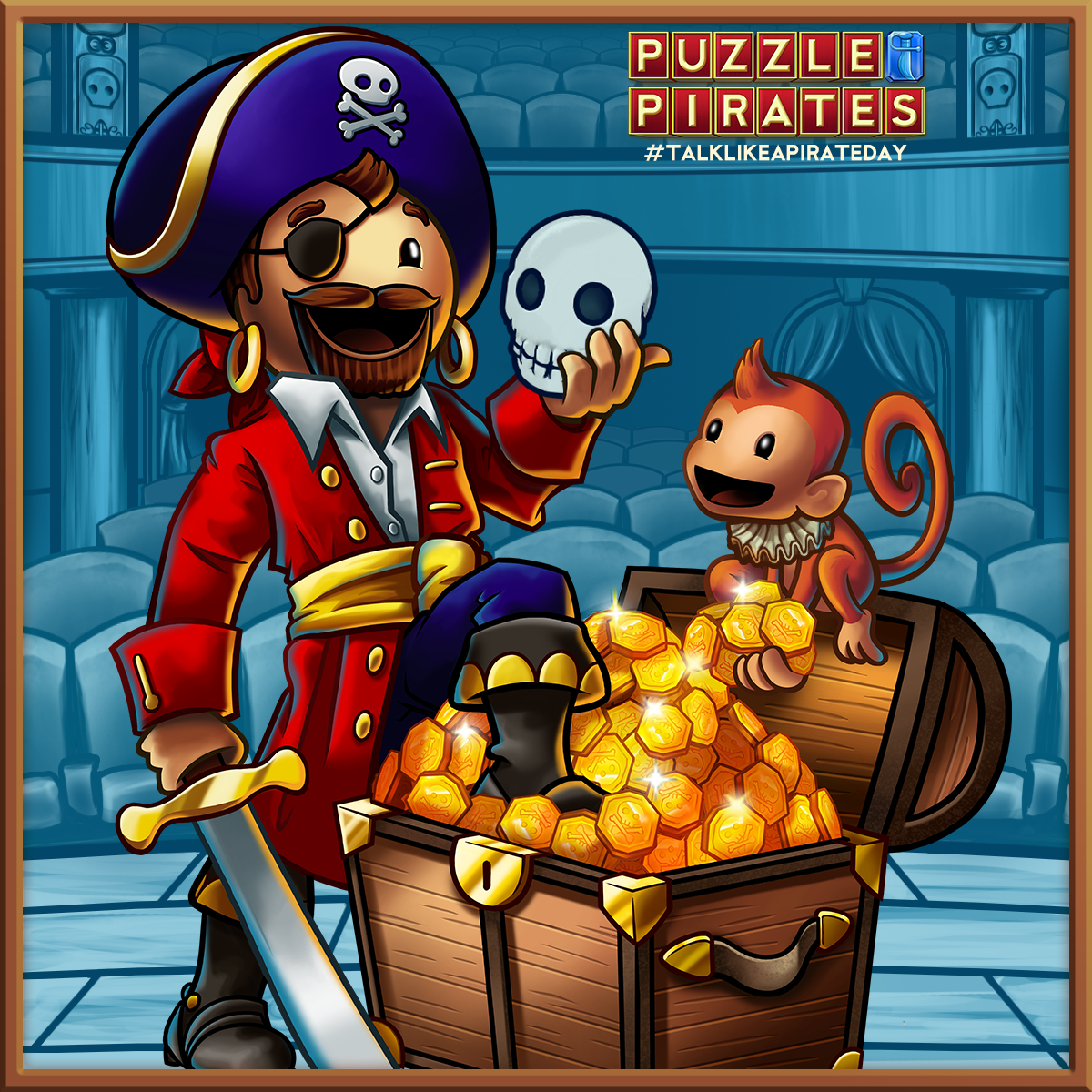 We know ye embrace the piratey lifestyle, as ye pillage and plunder all year long. Alas, there are lubbers who only embrace the thrill o' the high seas once a year on September 19th - Talk Like a Pirate Day. As expert seafarers, show these bilge rats the ropes and have yarrrrself a bootyful day.
To celebrate Talk Like a Pirate Day, the Ocean Masters have scheduled special tournaments and puzzle competitions. Keep a weather eye on the Notice Board in-game to catch them!
Ye can also gather yer hearties and commission a portrait aboard one these fine vessels with unusual names: Lingua Piratica, Bountiful Booty and Booched Blunderbuss.
IMPORTANT: Be sure ye talk piratey-like while visiting the inns and other public places in Puzzle Pirates on Talk Like a Pirate Day! We'll be takin' notes, an' you could find yerself rewarded the mere act o' usin' proper pirate lingo. A list o' winners will be posted on the forums...after we've had time to recover from the festivities.