This week, I've been asked to look into one of the game's greatest mysteries. Kraken. What are they? Where are they? Are they related to the sea monsters of Atlantis? Why does their blood come in buckets? And just how do the brigands get so much of it?
Well, gentle reader, let me tell you a tale. Because while this started out as a lighthearted experiment, it ended as one of the most shocking discoveries I have ever uncovered! So, if you have the nerve, the stomach and the spleen for it - read on!

---

My initial investigation led me to conclude that the best method of comparing Kraken DNA with Gorgonyx DNA would be to compare samples of the two. Having some Kraken's Blood handy, I needed to acquire a gorgonyx. Fortunately, these come in a handy pocket sized trinket size. I set out to acquire one, following the best practice in scientific procurement.
Having secured a gorgonyx, I took it back to my alchemical laboratory to perform an analysis.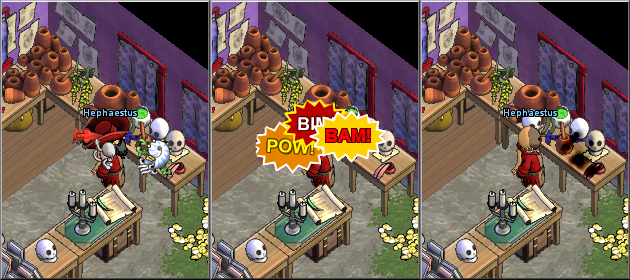 I concluded that a more fruitful line inquiry might be to seek the source of Kraken's blood. It's well known that this commodity can only be found on board the toughest of brigand vessels. Hence, I resolved to find such a vessel, board it, and track it back to its origin.
Here we are! Attack!

Fools! They suspect nothing! The Brigands close in for the kill.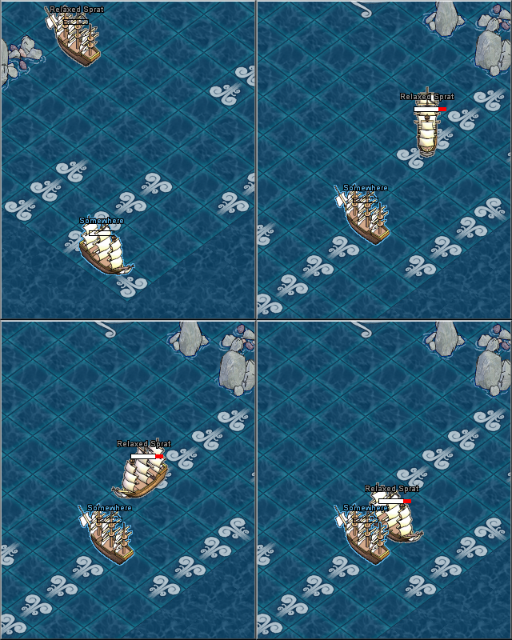 I feign unconsciousness, sneak away from the fray, and board their vessel!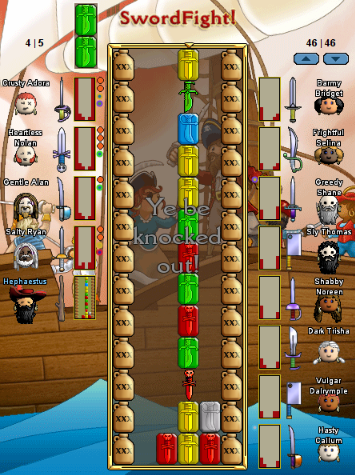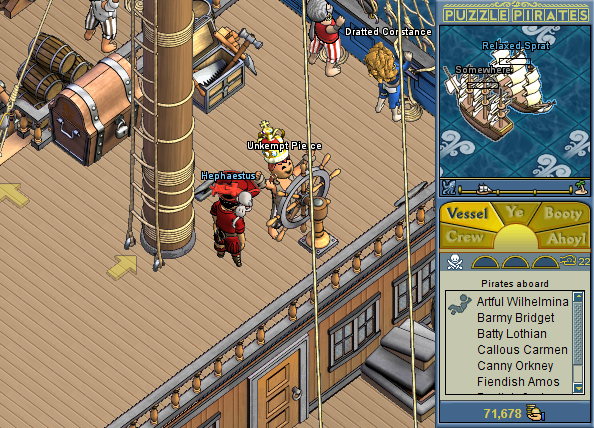 I check their chart, and find they've come from the Redoubt of Depravity and Chaos. I jump ship, leaving my crew of swabbies to keep the brigands occupied, and make for their base on magical winds.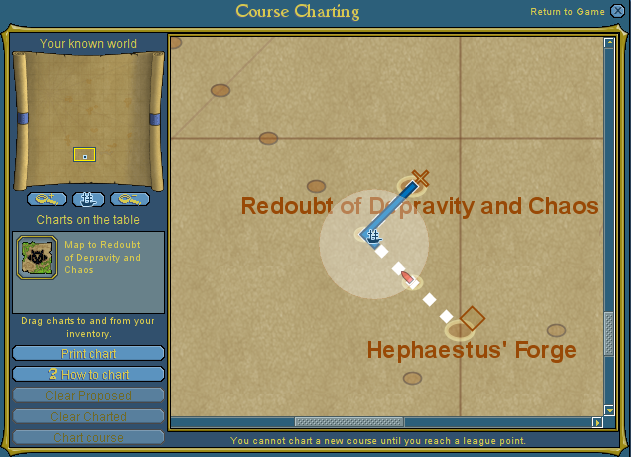 Making my way through the undergrowth of the isle, I come upon the ancient ruins of a building, rubble on the surface, but with stairs down, from which an evil smell eminates. I make my way down...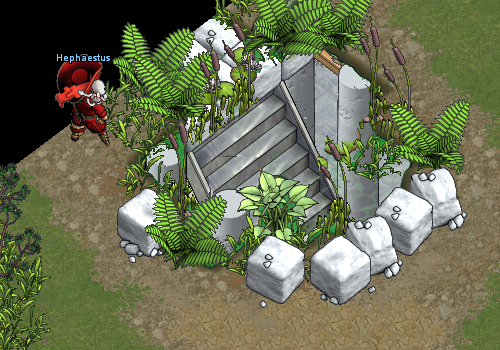 I find myself in a large alchemical laboratory. By the vats, presses, grinders and wringers, all stained a deep black, I can tell that this is where the stuff is produced. I hide behind a stone pillar, and observe a shadowy figure hard at work - it is Cephalopod! So, it is he who manufactures the stuff, and releases it to the brigands, to distribute to the oceans!

But what of the raw materials? What is is made from? Something sends a chill down my spine, so I do not approach Cephalopod to ask. I spot a store cupboard at the rear of the laboratory. Can this be where the secret is kept? I creep over to it, and with shaking hand, slowly open the door...

NO! It can't be!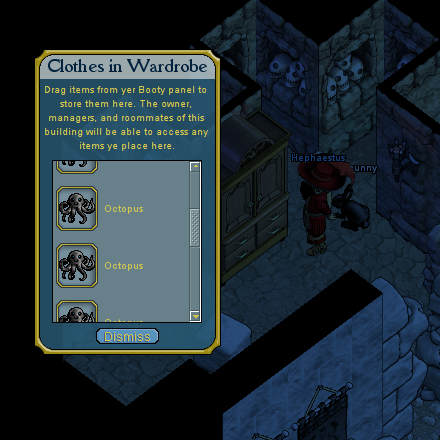 I grabbed as many of the poor creatures as I could, and fled. But two terrible mysteries were solved that night - where 'Kraken's Blood' comes from, and why the developers won't let you have a black octopus...
Posted by Hephaestus in General | Nov 15, 2009 | | permalink