2009 is almost over, and I bring to you my second annual look forward to things to come in the year to come. As you'll no doubt agree,
last year's
was almost completely accurate, so I'm sure you're itching to know what I have for you this year.
You may remember the recent Frost Class sloop release, and I'm sure you're wondering what the next custom job to float out of the Ringer shipyards will be. Well, I am proud to present a sneak preview of the Destroyer Class Sloop!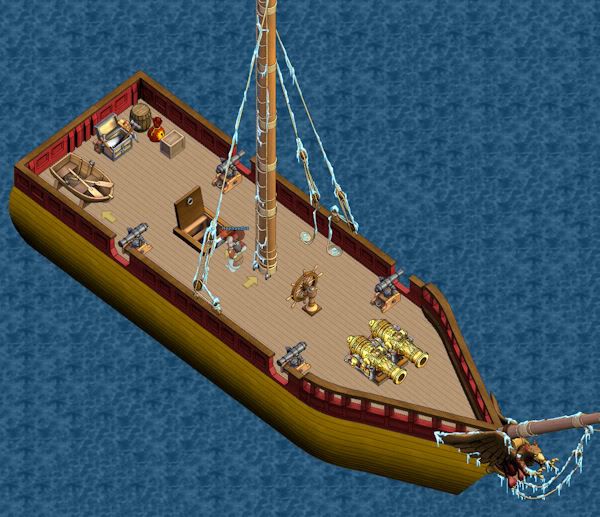 As you can see, the first big surprise the Destroyer Class packs is a twin, forward firing large cannon. This is quite a piece of hardware for a sloop, and takes its toll - you'll be able to fire one double-shot per turn, which will knock the sloop back one space.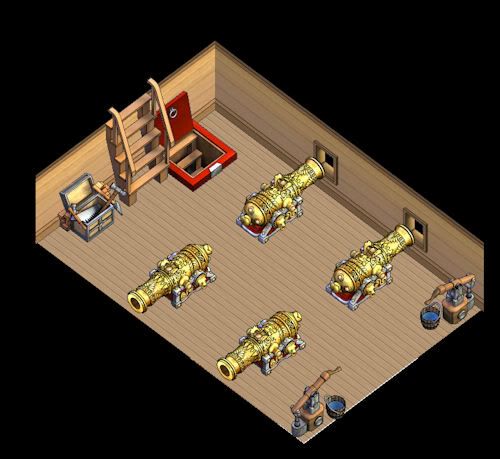 More surprises come on the next deck, where we find four more large cannon. These will need to be fired in opposing pairs, or else the sloop will be capsized.
Also added to this scene is a hatch to the new below decks area...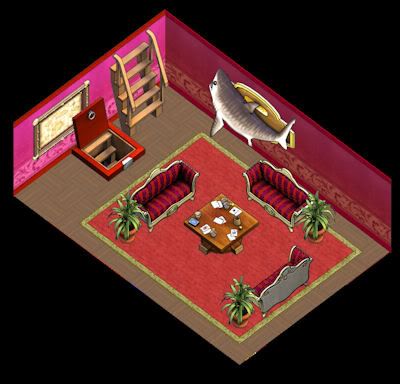 Below the hold is the officer's lounge, where pirates may relax, chat over rum and cigars, and play parlor games.
Below the Officer's Lounge is the Arboretum deck, a place for the captain to come and perform all important silent contemplation when on a cruise.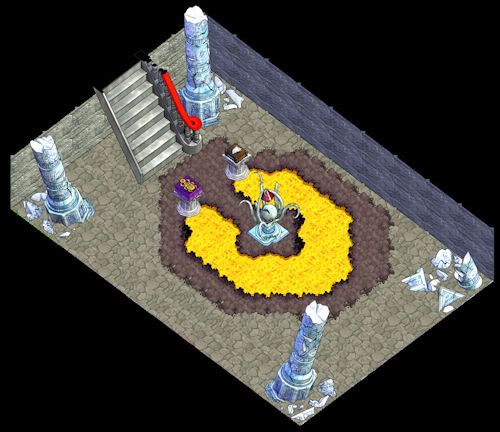 Finally, the bottom deck of the sloop is the Lost Temple Of The Octopus God Deck. This was a common feature of British military vessels of the late seventeenth and early eighteenth century. This gave British vessels a great tactical advantage over Spanish vessels, whose crews simply had no pool of lava into which they could throw sacrifices.
So, I'm sure you're excited as I am, as Puzzle Pirates ushers in a new era of historical authenticity for 2010.
Happy New Year, Everybody!
Posted by Hephaestus in General | Jan 01, 2010 | | permalink