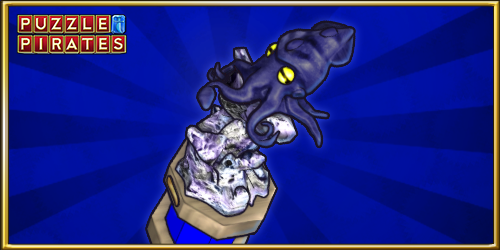 This is the month for squirmy pirates.
Own a subscription that runs through June, or make a purchase of $9.99 or more this month to receive a Krackling Statue to scurry along the deck. If ye see a crewmate with a bucket of cocktail sauce, ye best keep yer eye on him.
It's time to stop hiding on yer ship and show other pirates how to have a little fun. Earn the June Seal o'Piracy by performin' 1 action that earns your pirate Patron Reputation. This includes hostin' a tournament or event blockade, or participate in a tournament or puzzle competition. There must be more than 10 participants in order to qualify for the seal.