If yer a collector (and what good pirate isn't!), ye'll likely have a grand collection of furniture gatherin' dust in yer booty. If yer one to want to show off yer imposing assemblage, be sure to visit yer local island to find the Gallery! This expansive new house features large rooms with voluminous wall space, and a floorplan to showcase yer most complex arrangement of goods. Host a Gallery Exhibit! A whisk to yer Gallery will appear on the notice board for a week, and allow pirates to browse yer fine display.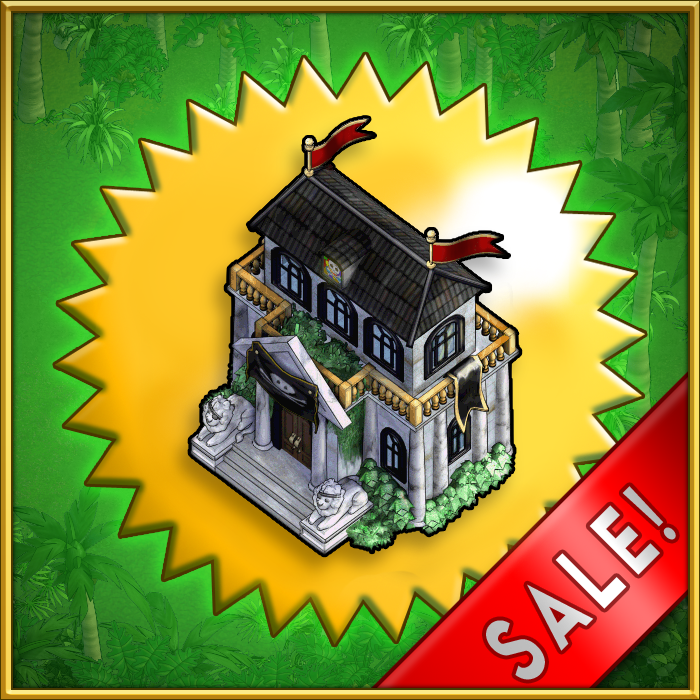 To celebrate the release of the Gallery, we're havin' a sale on select sizes of pirate housing! This applies to both the cost in pieces of eight as well as the doubloon fee on doubloon oceans.
Save 10%
Row Houses
Townhouses
Manors
Villas
Save 20%
Mansions
Estates
Pirate Halls (both crew and flag)
If yer plannin' to upgrade yer residence, or just lookin' to add a summer getaway, act fast! All housing prices will return to normal at 3 PM, August 10, 2015.
UPDATE: Due to high demand, the sale price for the gallery will be extended to 3PM August 24, 2015!
Posted by Aphrodite in Game Updates | Aug 04, 2015 | | permalink