Seasonal trinkets, clothing and furniture can be found in every corner of the ocean this autumn season. Visit the Palace Shoppe to find returning seasonal trinkets such as Pumpkin Pie and Pocket Cornucopia, along with new trinkets created by players. Candy Corn anyone? Trick or Treat with fellow pirates wearing masks, top hats and vampire raiment. Don't forget to grab your very own limited edition Blood Tiger pet!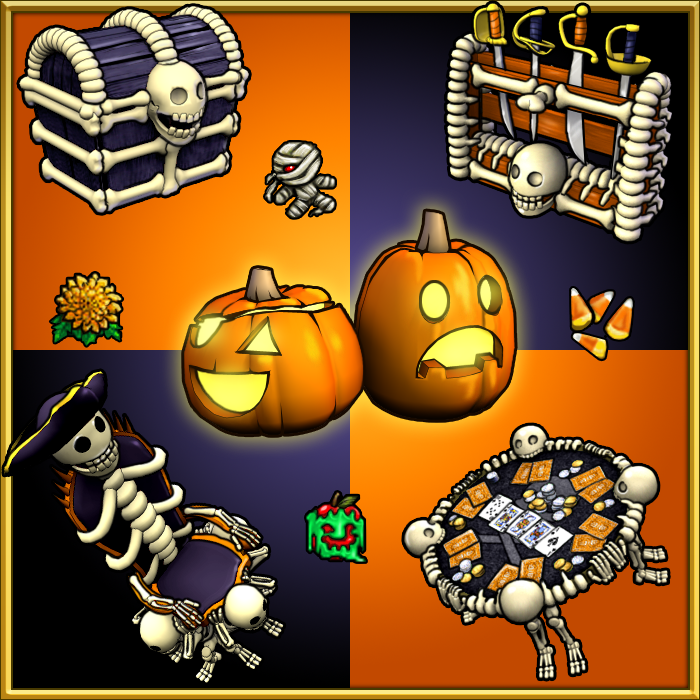 Furnishers have seasonal furniture available for sale. Decorate your ships with skelly chests, cannons, helms and figureheads. New this year from the limited edition Skelly Class War Brig, the Skelly sword rack and Skelly council chair are available for purchase. Stock up on decorative furniture including pumpkins, jack o' lanterns, scarecrows, and bushels of apples.
Enjoy the season on land and by sea, but don't delay! These items are only available until November 3rd!
Posted by Aphrodite in Announcements | Oct 15, 2013 | | permalink