The Frost Kraken has attacked Captain Snowbeard in search of revenge, scattering his toys across the seven seas and threatening the holiday season! Help save the festivities by collecting the scattered toys so Captain Snowbeard can focus on tracking down and defeating the Frost Kraken.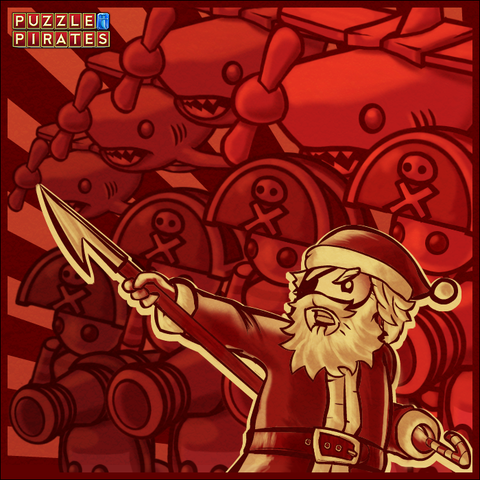 Each ocean has been divided into 5 teams, with pirates from the same crew all being placed on the same team. Ye can participate by defeating Brigands and Barbarians to win toy parts and assembling them into Blast Monkeies, Sky-shark Gliders, and Pirate Playsets. Full details can be found here.
The competition ends on Tuesday, January 2nd at 3 PM PST.