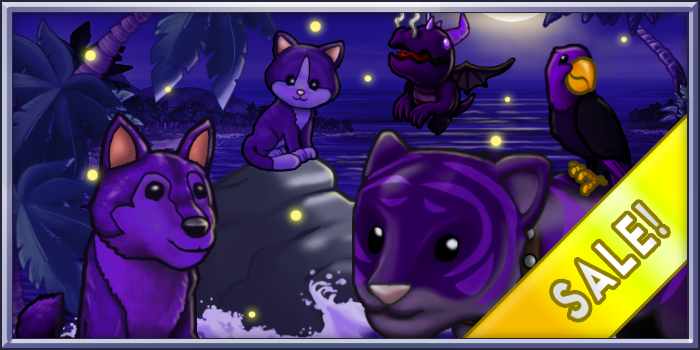 Ye pirates may partake in a pretty prosperous presentation of plunder. Peculiarly the prize box pickings are packed with' plummy palatable goodness. We tried providing it to Clotho's pet puppies, but predictably, it provoked pandemonium upon the poop deck. We're proudly proffering these pretties for ye pirates to pilfer.
Plumge into this month's box that's plumb full of fruity goodness. The plum-der includes plum dragons, parrots, tigers, dogs, and cats. It's even possible to procure perfectly preserved plum painted ships and furniture.
From now until 3:00 PM PDT on July 23, 2018 you'll receive a free Plum Mystery Box for every $9.99 you spend on doubloons, or every month of subscription time you purchase!
For more information about the full contents of the 2018 Plum Mystery Box, as well as the official rules, please click here. Get'm quick before they begin to prune!