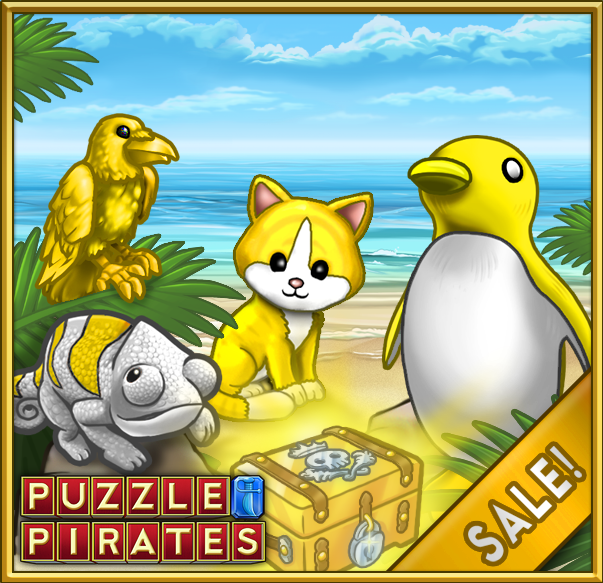 The dog days of summer are here, ye can peel it in our bones. What better way to enjoy the heat of summer than with some banana cream plunder?
The Department o' Treasury has covered this month's Gold Box with an apeeling banana cream flavor. This month devour Banana Striped Chameleons, Banana Ravens, Banana Cream Cats, and Banana Cream Penguins. Strangely, ye may also peel back this small box to find a whole banana Elephant Statue. We cannot explain the magic of bananas, but we can enjoy its tasty offerings.
Find Gold Boxes at yer island bank until June 17 at 3 PM PDT. Get the full list o' goods right here.
Act fast, before they split.