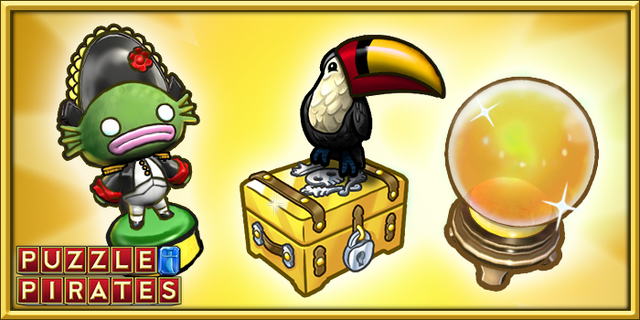 Strap on yer runnin' sandals 'n vault into this month's Gold Box! Look deep into yer Orange Crystal Ball t' see if a medal be in yer future!
Presidin' o'er the ceremonies be the illustrious Admiral Finius. He has commandeered a plethora o' plum chromas fer yer enjoyment!
Find Gold Boxes at yer island bank until August 15th at 3 PM PDT. Get the full list o' goods right here.
Posted by Cronus in Announcements | Aug 05, 2016 | | permalink