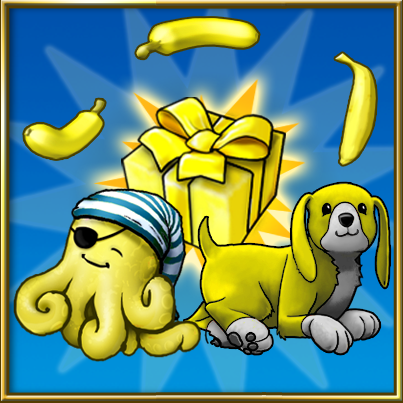 From now until 3:00 PM PDT on May 20th, 2013, you'll earn a FREE Banana Box for every $9.95 you spend on doubloons or every month of subscription time you purchase! That's 5 Banana Boxes for purchasing a $49.95 package, 12 Banana Boxes for purchasing an annual subscription, or even more!
Each Banana Box features a prize in the seasonal color of Banana, including a new Banana Octopus with Hat familiar, a Banana Snake Familiar, and a slew of Banana furniture and ships. If you live to collect trinkets, there's also an array of 12 old and new Banana trinkets. I promise the old ones don't have brown spots.
Good luck and don't slip on your way to the login screen! For a full list of available prizes and other more detailed info, the official rules can be found right here.