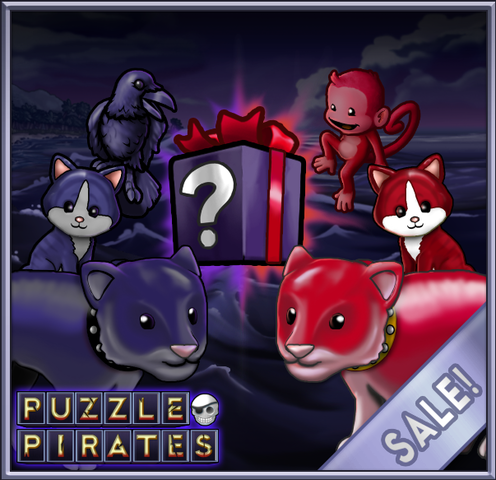 Battle looms on the horizon of a distant, new sea. The booms of cannonfire fill the air and battle standards are rising. Show yer allegiance with two new limited edition colors: Crimson and Shadow.
Are you ready to proudly display a defiant Crimson Monkey or embrace yer darker side with a Shadow Raven? Discover those and other Shadow and Crimson themed prizes, including painted vessels, pets, furniture, trinkets, and clothing, in the new Battle Box! Where do yer loyalties lie?
From now until 3:00 PM PDT on September 18th, 2017 you'll receive a free Dark Seas Battle Box for every $9.99 you spend on doubloons, or every month of subscription time you purchase!
For more information about the full contents of the Dark Seas Battle Box, as well as the official rules, please click here.
Posted by Cronus in Announcements | Sep 08, 2017 | | permalink