The Department o' Lost Treasures has located the Blood Tiger in a strange, distant land. Put together a crew and get to work gatherin' yer Eights so you can take one home today! Don't fret, as you have until the end of October before the feline is gone! Rumors are circulating that these sanguineous beasts are a harbinger of tricky times ahead. If true, ye pirates can look forward to a nice treat!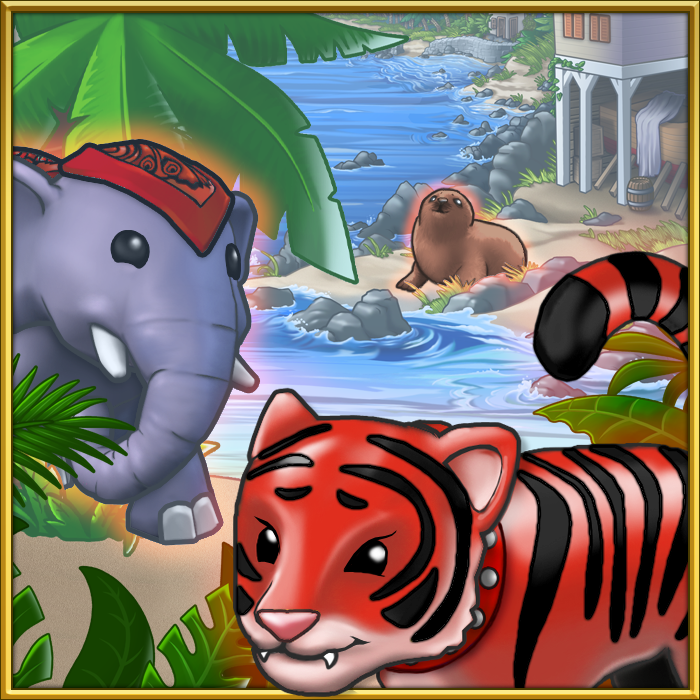 The Palace Shoppe has reached maximum capacity, so the Department o' the Treasury is reducing prices on select pets. Take advantage of this opportunity to have your very own elephant to hug and squeeze and call George.
During this sale the following pets are discounted:
The Palace pets will be discounted until October 2, 11 AM PDT and Blood Tigers will be available until November 1.
Posted by Aphrodite in Announcements | Sep 26, 2013 | | permalink