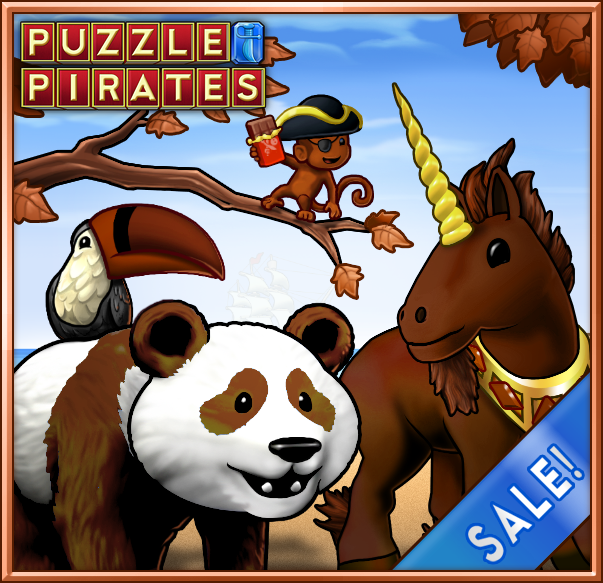 This year we've asked our chocolate artisans to put together a box with the highest quality cocoa confections. Like all boxes of chocolate, this one has a variety of surprises waiting fer ye.
Indulge in chocolate delights like Cocoa Toucans, hat wearin' Chocolate Monkies, Pandas, Tortoises, ships, furniture, clothing, chromas, 'n more!
We won't sugarcoat it, chocolate is vulnerable at this time of year. Don't ye worry mates, we've made sure to keep them cool so the treats don't melt.
From now until 3:00 PM PDT on September 24, 2018 you'll receive a free Chocolate Mystery Box for every $9.99 you spend on doubloons, or every month of subscription time you purchase!
Fer more information about the full contents of the 2018 Chocolate Mystery Box, as well as the official rules, please click here. The Chocolate Mystery Boxes are only available for a limited time, so dip into one today!