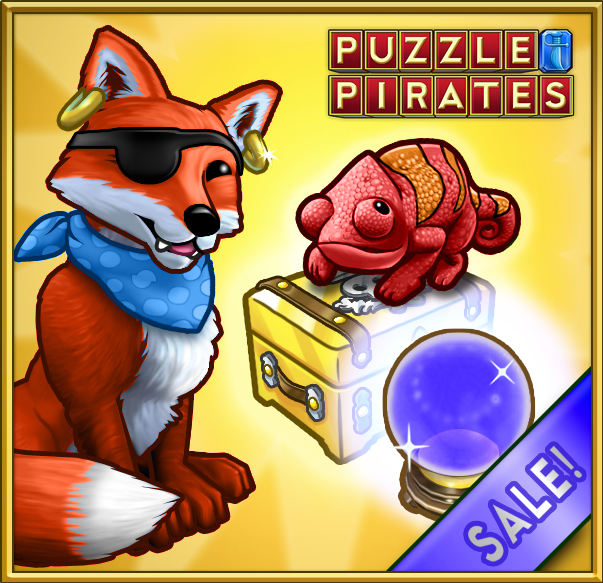 Gold Boxes are now available! The color-changing chameleon familiar returns with secondary colors orange, light green and navy blue. The sea turtle pet is off surfing the ocean currents, and is temporarily unavailable. However, we have a new pirate pet for you to love! The Patchy Fox wears a handkerchief and has the look o' a pirate. This month's fox has persimmon fur with handkerchief colors of aqua, blue and navy blue.
Watch for chroma and trinkets in June's seasonal color, banana. Collect gold trinkets, furniture and pets, and keep an eye out for pink pomade hair dye and purple crystal ball furniture!
Find Gold boxes at your island bank until June 16th at 3 PM PDT.
You can find the full list of prizes,
right here
.
Posted by Aphrodite in Announcements | Jun 06, 2014 | | permalink