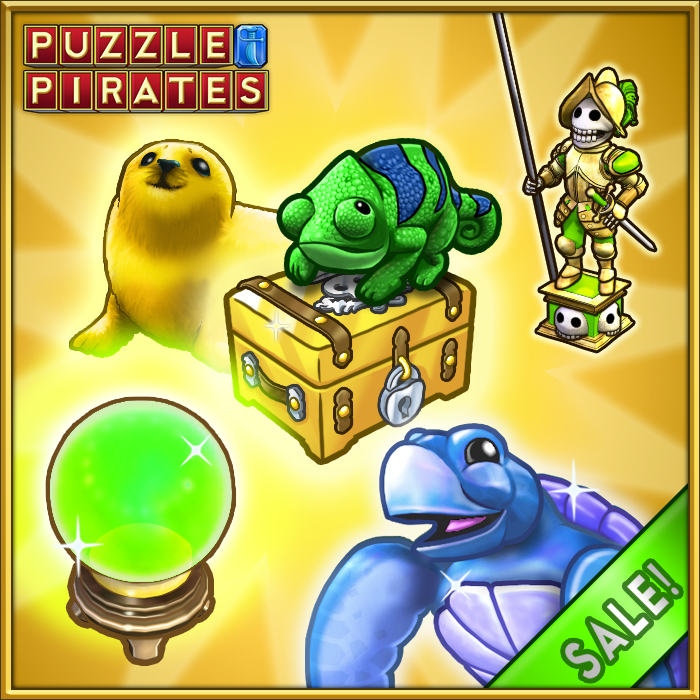 Gold boxes return with a new color-changing familiar! The toucan has evaded this box, but we've had glimpses of a camouflaging chameleon familiar. The primary color will change to match the primary color of the pirate's torso clothing. The secondary color will not change. For April, the secondary colors will be grey, green, light blue and persimmon.
This box also includes spring green trinkets and chroma. Did ye purchased a blue hound from the Palace Shoppe? If so, ye'll be able to use Bottled Bluebeard to temporarily look like yer pet, as all pet owners should. Ye'll celebrate the shiny of this box with golden furniture, clothing and trinkets. This month's crystal ball furniture will be the striking color lime! Ask the crystal ball: Is there a dreamstone sea turtle pet in yer future?
Find Gold boxes at your island bank until April 14th at 3 PM PDT. You can find the full list of prizes, right here.
Posted by Aphrodite in Announcements | Apr 04, 2014 | | permalink