Avast pirates, yer wish has been granted!
Keep yer eye out while exploring uncolonized beaches. Be sure ye also check near rocks or grassy areas. If lucky, ye may stumble across a special lamp which allows whiskin' via a new mode o' transport. Simply rub the lamp, state yer destination, and feel yerself be transported via our new Magic Carpet travel service. Be careful though, ye pirates only get 3 destination wishes per lamp.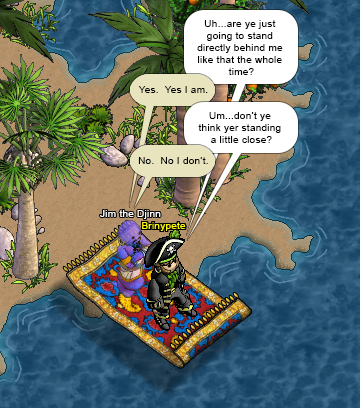 Sure, ye can already use a potion, but what fun is that? Now ye can go anywhere yer heart desires, even if it's not in yer known world. Ye even have company fer the journey.
Thank ye for choosing Magic Carpet for all yer travel needs. Please don't stand until the rug has come to a full and complete stop.