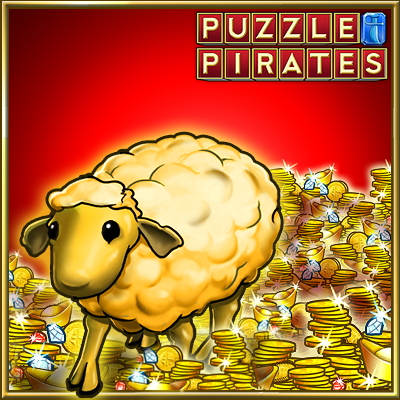 Celebrate the Chinese New Year with portraits, trinkets and a Golden Sheep! Talented player arrrtists have created 2 new portrait backgrounds for this Chinese New Year: Greylady's Year of the Sheep and Inghlid's Calendar Alley. Find a portrait easel to paint a portrait with these and other seasonal backgrounds. If ye don't have a portrait easel lyin' around, whisk on over to an island with a palace, where ye can use those easels anytime!
Visit the Palace Shoppe for Lucky Feast furniture and Chinese New Year trinkets! Ye'll be able to host a fine celebration feast for yer crew and hearties. Furniture and trinkets will be in the Palace Shoppe until March 7.
To commemorate this Chinese New Year, we have Golden Sheep available in the Palace Shoppe through February 23rd!
Posted by Aphrodite in Announcements | Feb 17, 2015 | | permalink