A Sweet Ship for Your Sweetheart! Prepare for February's Decadent Chocolate Class Sloop! Based on the winning design by Slartibartfa of Meridian, it's guaranteed to melt in yer mouth, not in the sea!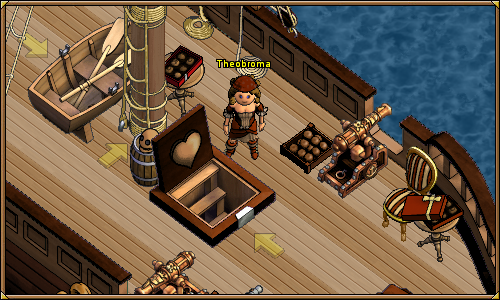 Here we see the lovely Theobroma aboard her very own rich, velvety vessel. Which is the box of fine chocolate bonbons and which is a crate of classy cocoa-colored cannonballs? Only taste-testing will tell!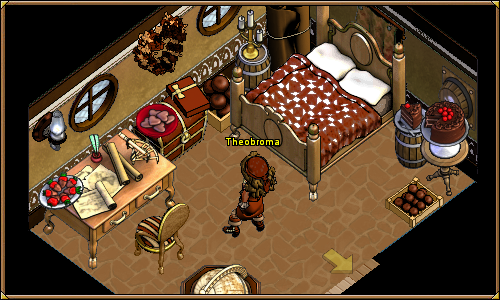 Just imagine the ambrosial aroma that enveloped our dear Theobroma as she strode into this luxuriantly chocolate-laden cabin! Can she resist the temptations before her?...
...Yes! But only long enough to go down to the hold and see what other smooth, delectable wonders await her. Now she only needs to decide what to nibble on first, and with whom to share this exquisite chocolatey bounty! There's plenty enough for two my dear, care to invite me aboard?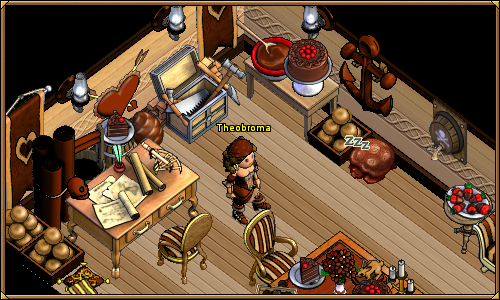 The Chocolate Class Sloop is only available until 3 PM PST on Wednesday, March 1st. Get one for that special someone, even if that someone is you!
Posted by Greenbones in Announcements | Feb 13, 2012 | | permalink