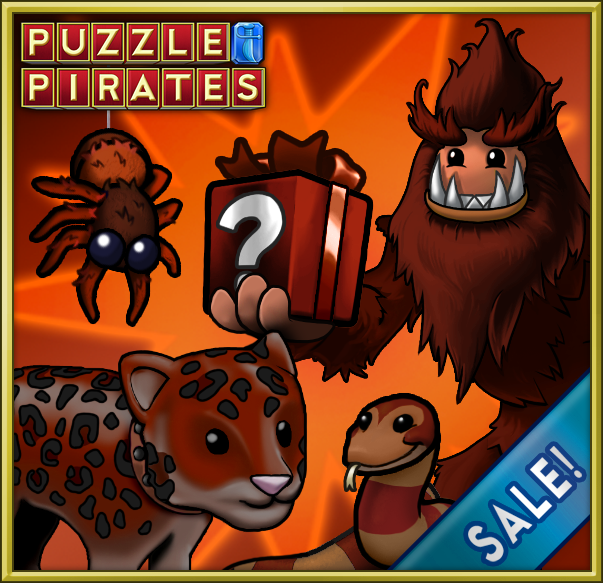 This year we've asked our chocolate artisans to put together a box with the highest quality cocoa confections. Act now to uncover Chocolate Spiders familiars, Chocolate and Brown Serpents, Chocolate Jaguar Pets, Azarbad the Great Figurine, ships, furniture, clothing, chromas, 'n more!
The elusive and sweet smelling Fudgefoot has been spotted hiding amongst the other goodies in this month's Chocolate Mystery Box. Rumor has it this sweet sasquatch can melt even the stalest pirate heart.
From now until 3:00 PM PDT on October 2nd, 2017 ye'll receive a free Chocolate Mystery Box fer every $9.99 ye spend on doubloons, or every month of subscription time ye purchase!
Fer more information about the full contents of the 2017 Chocolate Mystery Box, as well as the official rules, please click here. The Chocolate Mystery Boxes are only available for a limited time, so dip into one today!