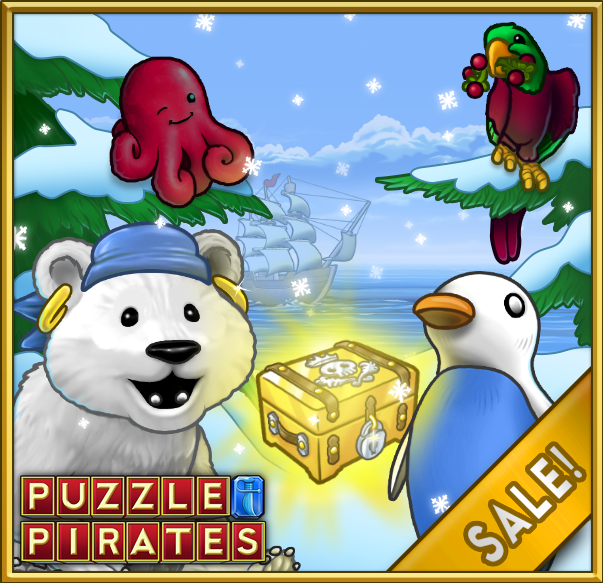 After plunder, there's one thing a pirate wants to have after a long sail on frozen seas, a feast! At this time of year, nothin' complements a pirate feast like a side of cranberry (apart from rum, but that's a given). Unfortunately our shipment of cranberry sauce hit rough seas and covered some of our Gold Boxes.
In celebration of winter and our unfortunate shippin' accident, the Department o' Treasury has wrapped December's Gold Box with festive items designed to celebrate the season. These berry merry boxes are stuffed full of goodies like Merry Macaws, Merry Molluscs, Polar Pandas, and Winter Waddlers.
Find Gold Boxes at yer island bank until December 17 at 3 PM PDT. Get the full list o' plunder right here.