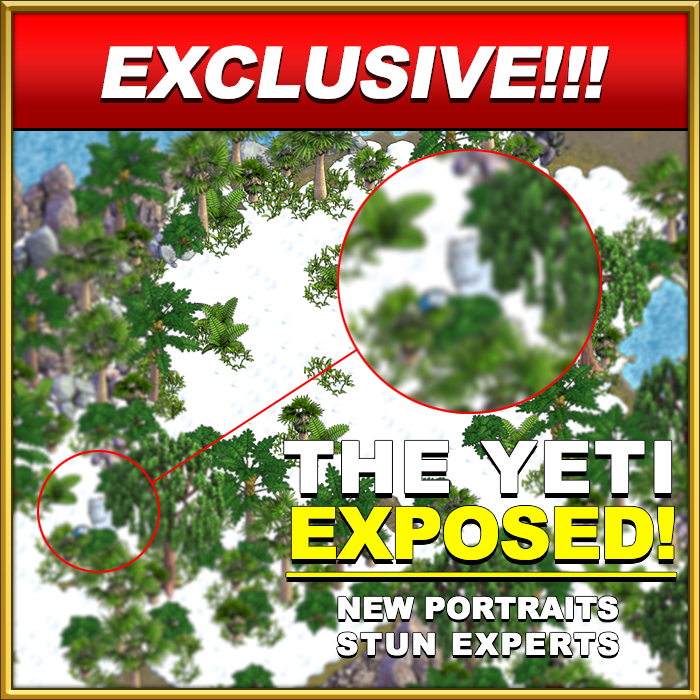 No one believed Sweet Desmond's crazy ramblings about yetis. Until the day he staggered into the inn with a fresh portrait of himself and Doubtful Connor. The paint was a bit smudged, but astonished pirates could see the clear image of an abominable being! When pressed how he came upon this fierce looking creature, Sweet Desmond remembered prying a mysterious expedition chart from the hand of a defeated brigand.
Gather a crew and set yer voyage to pillage! Plunder 'Yeti Sighting' expeditions from brigands and barbarians! Each pirate will receive a free portrait with a Yeti, and Ice Chest Treasure boxes will be placed into the booty of the ship for everyone to share.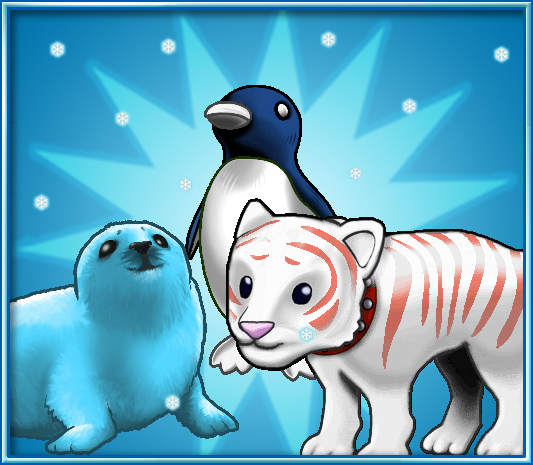 Visit the Palace Shoppe for festive hats, seasonal trinkets, and temporary snow furniture. Build a fort, or have a snowball fight with yer hearties!
The Department o' Lost Treasures is also stocking the Palace Shoppe with the gift of seasonal pets. Penguins return in standard colors black, grey, and tan. From the depths of winter past, the Candy-Striped Tiger reappears, and new this year, a Blue Penguin and Light Blue Seal!
These frosty friends will be in the Palace Shoppe through January 2nd!