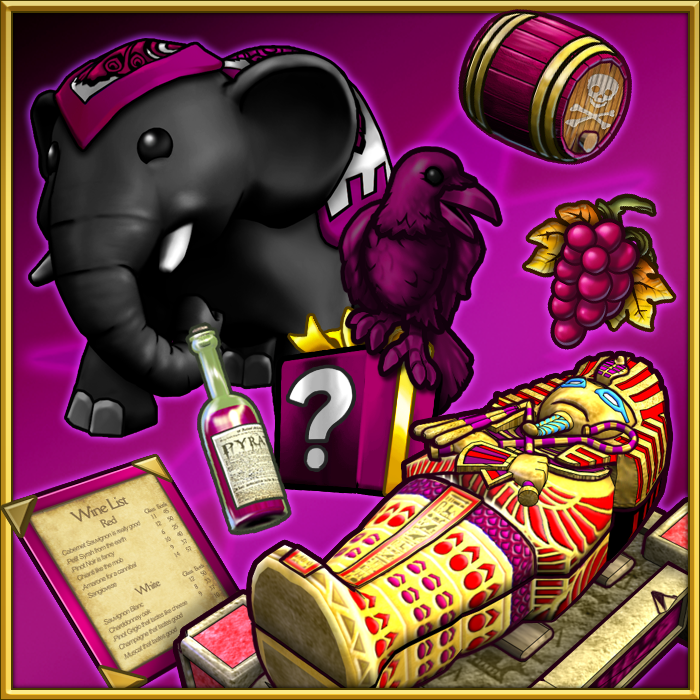 This year, the Puzzle Pirates Vineyard has produced a full-bodied vintage that you will find complements any type of sea voyage or activity ashore. This irresistible box starts with a crisp new Wine Raven and also includes delicate perfumes of elephant, octopus and behatted monkey. The discerning pirate palate will also find hints of Wine-painted War Frigates, Junks and Sloops. The 2013 vintage has been aged in the musty basement of the palace in order include well-rounded nuances of limited-edition Wine Furniture and medium-bodied Wine Trinkets. The finish for the Wine Box is described as smoky with an aftertaste of Wine Chroma.
For more information about the full contents of the 2013 Wine Mystery Box, as well as the official rules, please click here. This vintage has a very limited release, so don't delay and pick up a case today!
From now until 3:00 PM PST on November 18th, 2013, you'll earn a free Wine Mystery Box for every $9.99 you spend on doubloons or every month of subscription time you purchase!
Posted by Aphrodite in Announcements | Nov 08, 2013 | | permalink