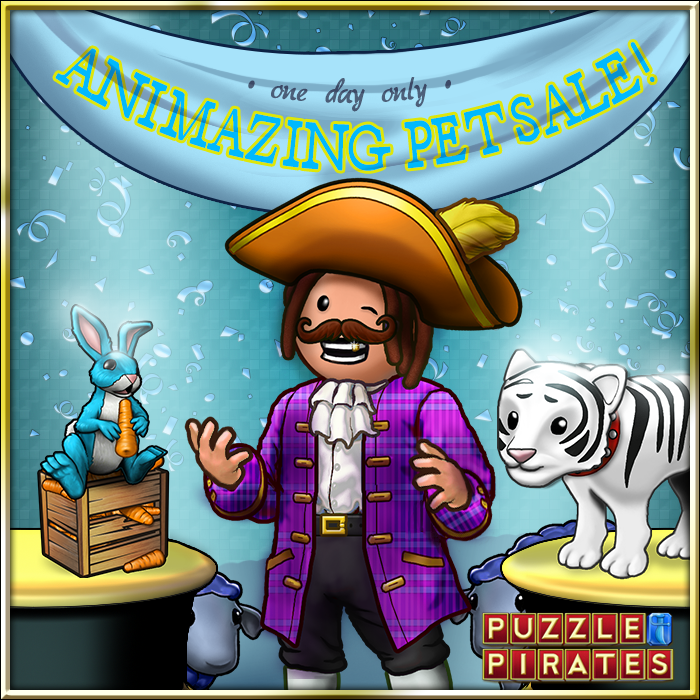 Time to ransack the Palace Shoppe in yer hunt for barrrgains and goodies! The Department o' Treasury has dug into the pet vault to bring back some pets that haven't been available for quite some time. Plus, they found a new sheep lurking in the shadows!
Today only ye'll find White Tigers, Blue Bunnies and Shadow Sheep! Seal and Penguin pets in regular colors will be discounted until midnight PST!
Once the shopping frenzy is over, regular seals and penguins will remain in the Palace Shoppe for the rest o' the season. Be sure to browse other sections of the Palace Shoppe for holiday trinkets, hats and temporary snow furniture!
Posted by Aphrodite in Game Design | Nov 30, 2015 | | permalink