Many a sailor searching for treasure and riches has charted a course for the Haunted Seas ruled by Barnabas the Pale. Some return to port with chests of haunted items dredged up from the bottom of the sea, frightful trinkets in night blue, or strange spectral pets. Others wash ashore, barely alive, with ghastly tales of phantasms yielding spectral swords, and unearthly ships.
Hushed whispers can be heard that the profits from such voyages have suddenly increased. Ye hear that graveyards appear more frequently, and there is an increase in pieces of eight awarded from defeated haunted ships and graveyards. If ye find yerself on a sinking ship, ye have an increased chance of an injury.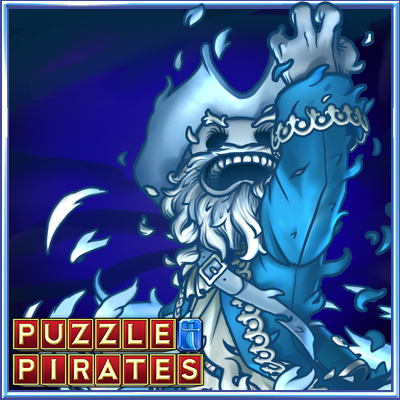 Deadly Lairs: Brave the Graveyard will be active until March 19th at noon PDT. If yer on a Doubloon Ocean, ye will need a bravery badge. Pirates on Cerulean will need a subscription to participate.
Be brave, me hearties!