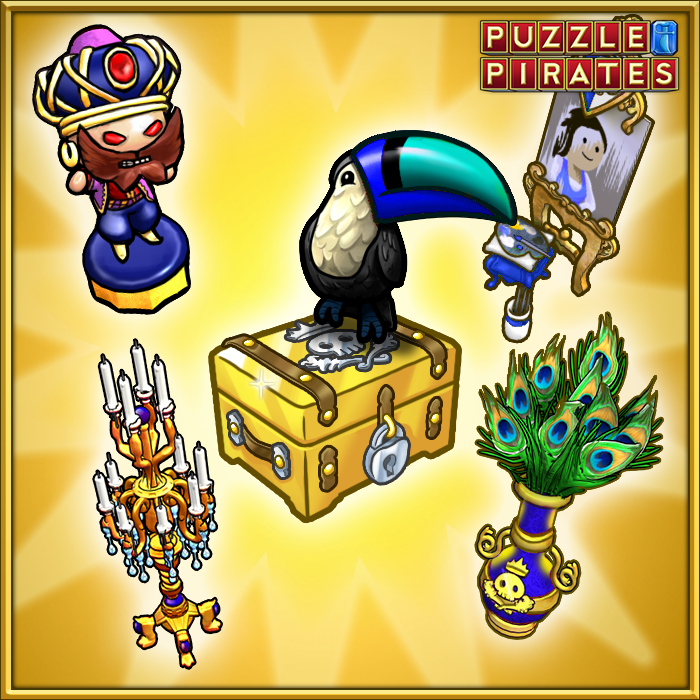 Winter be upon us. Warm up next t' an extravagantly lush Gold Box 'n send Jack Frost packin'!
Fill yer winter getaway wit' luxurious Gilded furniture: the finest Candelabras, the plushest Sofas, the featheriest Peacock Vases. While away the hours in comfort while teachin' yer Toucan t' be yer partner in spades.
Ye may find Gold Boxes at yer local island bank until December 12th at 3 PM PDT. Get the full list o' goods right here.