You asked for it, we heard you, and then we waited a while, and then we all went out for drinks, and then some of us did our laundry, and then we had the strangest feeling like we were forgetting something, and then we remembered what it was, and now... it's here! By popular demand, the Limited Edition ship for December is the Casino Class War Frigate!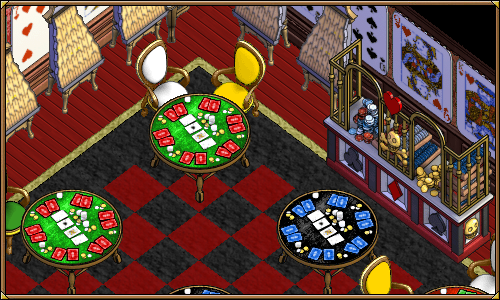 Here's the main "casino floor" room down in the hold, complete with every kind of parlor table you could dream of, as well as more poker and Treasure Drop tables than you can shake a croupier stick at!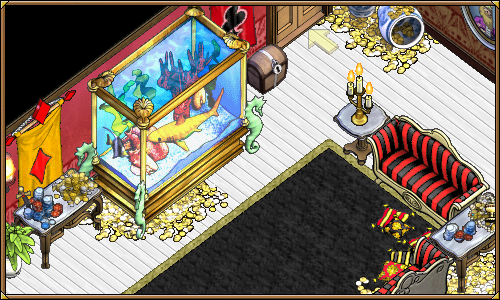 And what casino would be complete without a plush VIP suite? This one even has its own tank of tropical fish! Lions and other exotic pets sold separately.
We saved the best for last, however... Deep down in the hold are a working roulette table and a working craps table!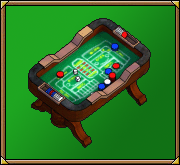 Use 'em to play with for fun with your hearties, or to roll up a random number for whatever reason you might need one. Break ties! Determine who gets first pick of duty station, and who is stuck swabbing the deck! Make important life decisions! It's up to you.
The Casino Class War Frigate is the premier ship for excursions to Atlantis, but don't gamble on it staying around any longer than the month of December, so roll one up for yourself right now!