Sharpen the swords and be sure ye have extra cannon balls in the hold. The brigands are in a frenzy!
Brigands and barbarians have extra booty. Payouts are higher, if you can defeat them!
Hoping for a fantastic haul of smuggled goods, brigands are increasingly attracted to islands with Black Markets.
Maps to sea monster lairs are more common to find when pillaging.
The chance for triggering an expedition while pillaging has been increased. The brigands are being a bit careless with their scraps of paper.
The Brigand Kings are more actively roaming the oceans. Expeditions to track them down are more common.
With news of increased pirates on the seas, merchant brigands are wary to leave port. While there are fewer of them sailing, merchant brigands who venture out are loading up larger vessels.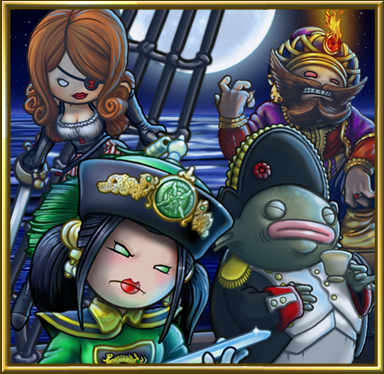 This Brigand Frenzy event will be active from September 20th at 11 AM PDT until September 24th at 11 AM PDT. Plenty of time to take a little extra from those pesky brigands. If you have any feedback, or suggestions for future weekend events, please let us know!