The Empire is displeased with recent piracy on the oceans, and has decided to renew its efforts to bring all the archipelago under Imperial control. To do this, the Empire is building numerous small forts, and increasing the marines protecting these outposts.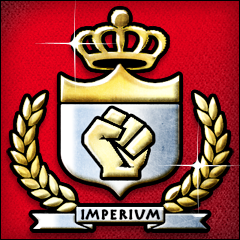 Ye pirates are more likely to run across Imperial Outpost expeditions while out on the seas. If ye want to give the Empire a piece of yer mind, visit an Explorers' Hall for maps to these Imperial locations. The cartographers are overwhelmed with the number of new Imperial Outpost locations, and have an abundance of charts available.
Be warned, pirates! These Imperial forces are more skilled than their predecessors. If ye feel up to the challenge, the rewards are more valuable. It costs quite a fortune to run an empire and these Imperial ships are carrying more grog and shot during this campaign to control the oceans. If ye face a sinking expedition, the commodities are greatly increased for defeating the enemy!
This Expedition Rally will be active from April 7th at noon PDT until April 14th at noon PDT.
For Freedom!