Harr! A new ship has been spotted sailing the Dark Seas.
Our crew has decided to celebrate the color of the season in style aboard the Harvest Class Cutter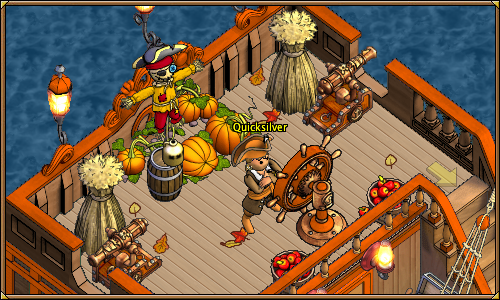 Feast your eyes inside the hold of the Harvest Class Cutter, complete with Harvest Celebration meal and duty stations. That jolly tree would definitely come in handy if you happen to run out of carpentry materials, though we promise that it won't come to that!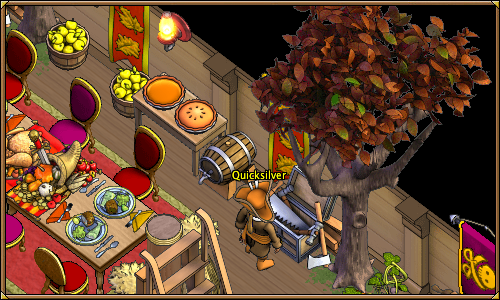 The Harvest Class Cutter will only be around this month on Obsidian, so harvest yours today!