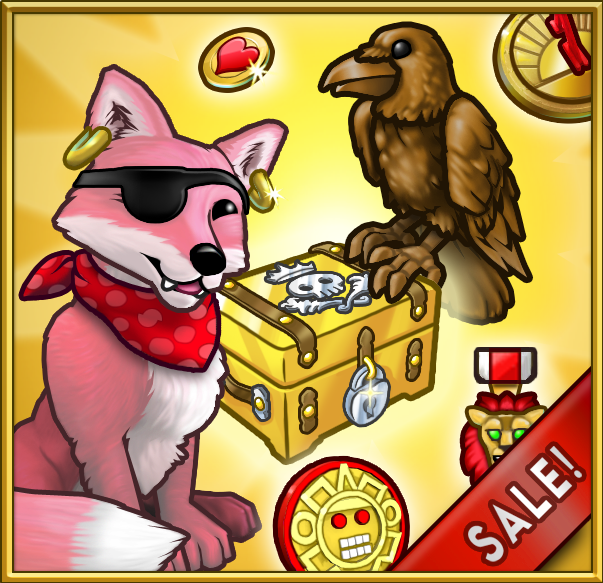 Looks like this month's gold box hit some rough seas while in transit. Some hair dye must've broken and stained the patchy fox pink. Thankfully Gretchen Goldfang loves pink, or heads would roll!
Ye'll find this bashful fox along with several other critters such as lovely toucans or tan raven familiars inside the shiny boxes. Prates will also stumble on furniture and statues of Gretchen Goldfang, ice blue chromas, and some new trinkets.
Find Gold Boxes at yer island bank until February 13th at 3 PM PDT. Get the full list o' goods right here.