Dark Seas Full Launch
The Dread Ringer crew is happy to announce that today we're launching the Dark Seas ship! We've battened down the hatches and are sailin' out of Early Access on Steam. This doesn't mean we're done developin' the ocean or makin' improvements, far from it. It just means that we're ready to welcome new mates aboard. Join us by takin' a station and puzzlin' yer way to glory. Ye can find the game on Steam here.
One of our largest projects during Early Access was moving our servers (including the standard oceans) to something newer and more stable. This process was quite extensive, but is now complete. Huzzah!
We've also made a large number of changes over these past months which including the new War Galleon ship type, higher swabbie counts for pillaging, changes to island ownership, and rewards for PvP. You can review the full list here. Many of these changes were a direct result of your helpful feedback.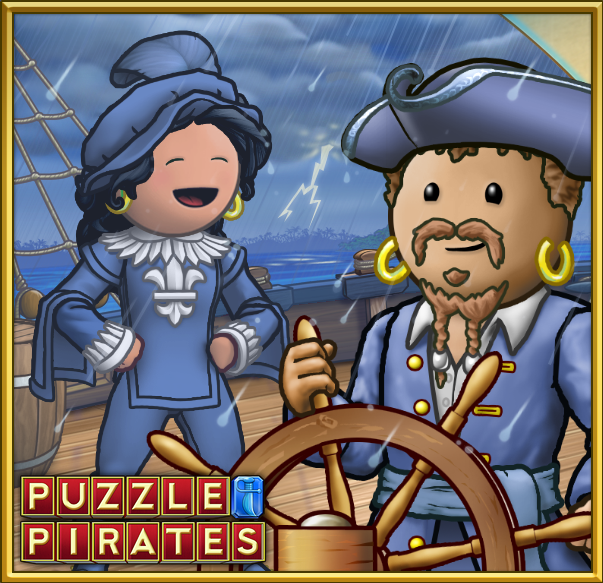 Parrrrty Like a Pirate
In celebration of our Full Release Launch we're going to have a series of blue grey tournaments and competitions. The festivities will culminate in the opening the first large island for blockade on July 14th. We suggest ye start recruitin' mates and makin' plans in Parley.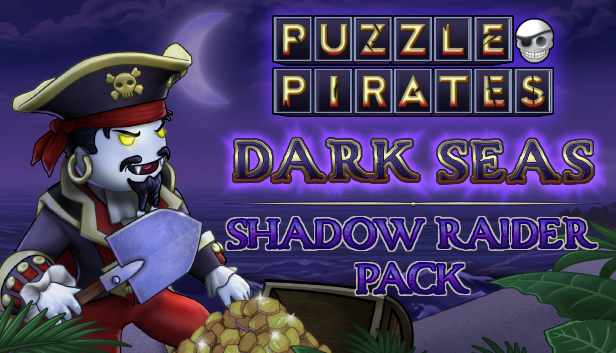 New DLC - Shadow Raider Pack
We're introducing a new DLC package to help celebrate our launch. With the Shadow Raider Pack, ye'll pillage exclusive items to help gain a nocturnal advantage while explorin' the Dark Seas. This special pack contains exclusive items suitable for any pirate lookin' fer a fightin' edge.
This pack ye will obtain the following items:
- Shadow War Galleon. A special limited edition War Galleon ship with a Shadow theme.
- Permanent Shovel bludgeon. This bludgeon comes in random colors and is exclusive to this DLC. It will never dust.
- Permanent Rogue Hat. This black hat is exclusive to this DLC and will never dust. The bandana will be selected at random between gold, red, maroon, white, or blue.
- Black Vampire Raiment coat. The secondary color will match the color of the bandana on the Rogue Hat.
- 30 day Parlor Badge. Play cards and carousing puzzles at yer local inn.
- 10 Rogue Marks. Rename yer ship using Rogue Marks.
- 3 Shadow Chromas and 3 Crimson Chromas. These allow you to dye one of the colors on a piece of clothing.
- 1 sanguine amulet. Temporarily turn your pirate into a vampire!

As with all DLC, items can only be accepted by one Pirate on the account, so choose wisely matey. Permanent hats and Shovel Bludgeons will bind to the pirate that accepts the items.
A hearty thanks for everyone who has sailed the Early Access seas and provided feedback. We've made a lot of changes based off of that feedback and hope to continue to do so in the future. So today we raise a mug o' rum to all ye fine mates who've stuck with us through the years!
Posted by Cronus in Game Updates | Jul 06, 2018 | | permalink