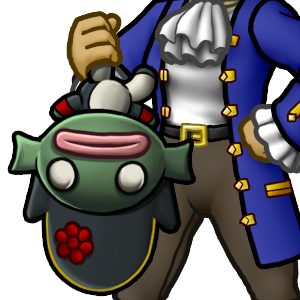 Claim March's Monthly Reward and receive the first in a new series of exclusive Brigand King Dolls! The appropriately-green Admiral Finius debuts as the first doll in this fearsome lineup of villainous baubles.
We have also added a new set limited edition portrait backgrounds from our talented and creative community. Visit a portrait easel and give them a look. Strike a pose with your Admiral Finius Doll if you're feeling bold!
You will be able to collect Admiral Finius by qualifying for a Monthly Reward in March. Once April Arrives, all leftover Finius dolls will be whisked away to an unfathomable and mysterious place beyond the charted seas (Forculus' closet). Who knows when, or if, they will return. Don't miss out!
Posted by Mnemosyne in Announcements | Mar 01, 2013 | | permalink