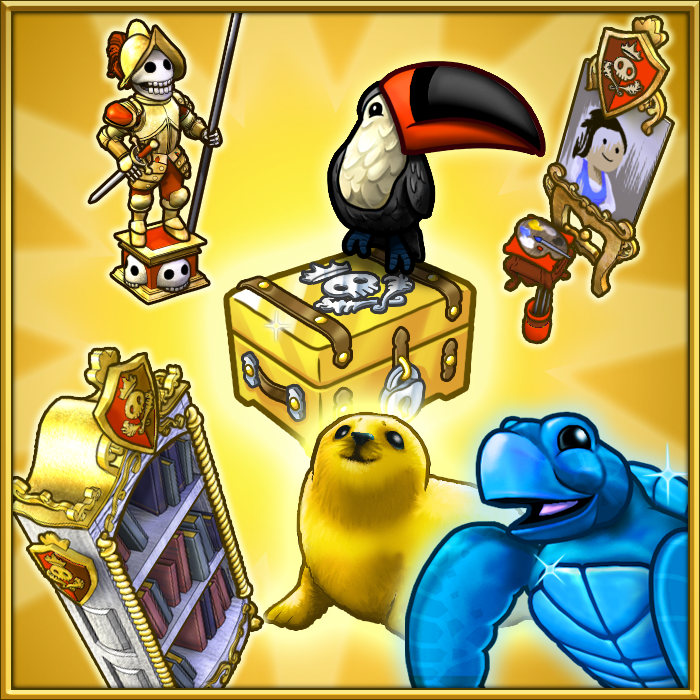 This month's Gold Box contains a blaze of bright bounty that will complement the sparkle of any pirate's horde. In addition to the tantalizing Toucan familiar and the shiny Sea Turtle pet, the Department o' the Treasury has added several new radiant rewards which are sure to catch yer eye. Look for glimmering gold Hedgehog and Seal pets, and four new furniture items in October's boxes!
For that Gold Box collection needing a touch of color, you may find Violet Volumizer hair dye, and captivating chocolate trinkets and Chroma. New to this box - persimmon is now included, and can appear as a color for trinkets, furniture and clothing.
If ye find yer pockets overflowing with the golden trinkets, they can be redeemed for awe-inspiring prizes at any Trading Post.
Gold boxes will only be available until October 14 at 3 PM PDT. You can find the full list of available prizes, right here.
Posted by Aphrodite in Announcements | Oct 04, 2013 | | permalink