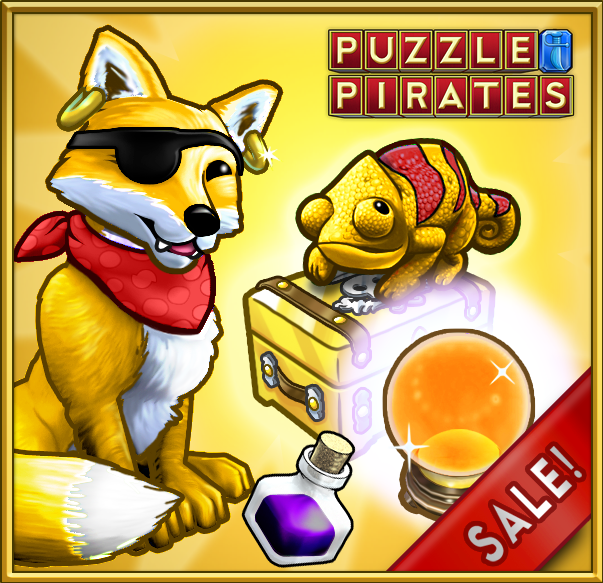 Gold Boxes are now available! The patchy fox returns this month with gold fur and red, black, and white handkerchiefs. If ye can spot the color-changing chameleon familiar, the secondary colors for August are red, lime, and aqua!
If ye missed plum in July, ye have a second chance now with seasonal chroma and trinkets. Collect gold trinkets, furniture and pets, and keep an eye out for mossy mousse hair dye and orange crystal ball furniture!
Find Gold boxes at your island bank until August 11th at 3 PM PDT.
You can find the full list of prizes,
right here
.
Posted by Aphrodite in Announcements | Aug 01, 2014 | | permalink