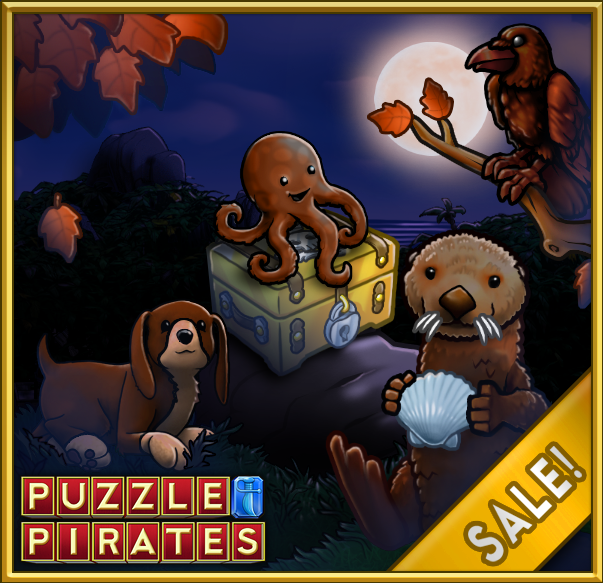 Summer is over and sailing days are growin' shorter. Experienced pirates know this is the best time to start hordin' goods fer winter. Sure, ye should stock up on rum n' shot, but we suggest ye also collect some chocolate confections.
The Department o' Treasury has created a Gold Box with items designed to melt in yer mouth. 'Tis no trick, these here boxes are filled with treats including Choctopuses, Chocolate Ravens, Chocolate Otters, or Chocopups! Visit the Gold Safe at your island bank to buy gold boxes today!
Find Gold Boxes at yer island bank until October 15th at 3 PM PDT. Get the full list o' goods right here.