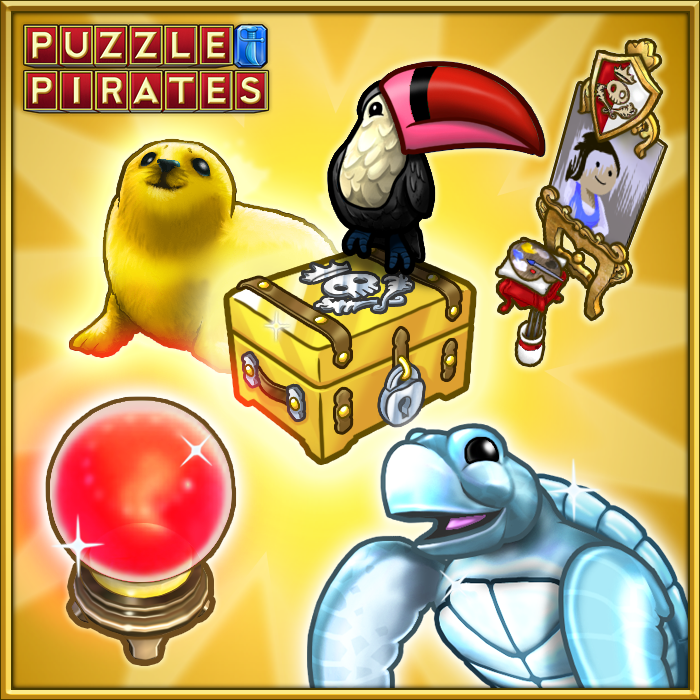 You loved the December Gold Box so much we hit the repeat button! Now you have a second chance to collect gold trinkets. Did you find them all? If so, visit a Trading Post to exchange them for Golden Sea Turtle pets! These golden-shelled pets are available in blue, green and red brown. This month's box also includes Ice Blue trinkets and chroma, and your chance to try out all the temporary hair dyes. Look for the new furniture item, a crystal ball, and read your fortune daily.
Toucan familiars are in seasonal colors aqua/blue, pink/red and gold/lime. Diamond Sea Turtle pets will add sparkle to your day and are any pirate's best friend!
Find Gold Boxes at your island bank until February 17th at 3 PM PST. You can find the full list of prizes, right here.
Posted by Aphrodite in Announcements | Feb 07, 2014 | | permalink