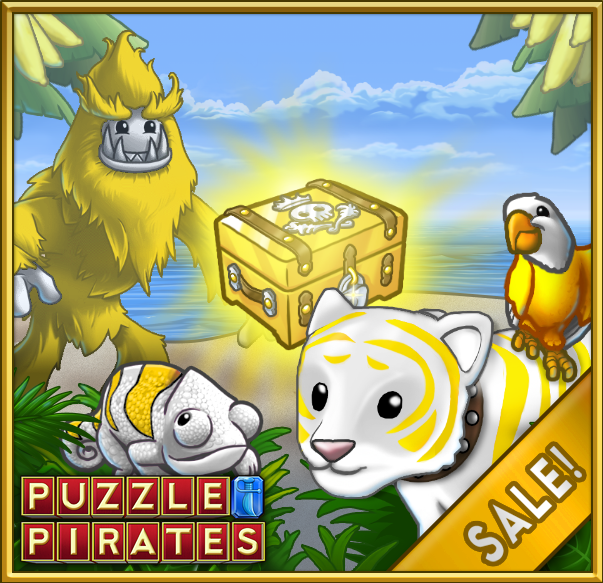 The dog days of summer are here. We can can peel it in our bones. What better way to enjoy the heat of summer than with some banana cream plunder?
The Department o' Treasury has covered this month's Gold Box with an apeeling banana cream flavor. This month ye can savor Banana Cream Parrots, Chameleons, Sasquatches, and Tigers. Look carefully and ye may even find one of the new fairy statues.
Find Gold Boxes at yer island bank until June 11 at 3 PM PDT. Get the full list o' goods right here.
Act fast, before they split.