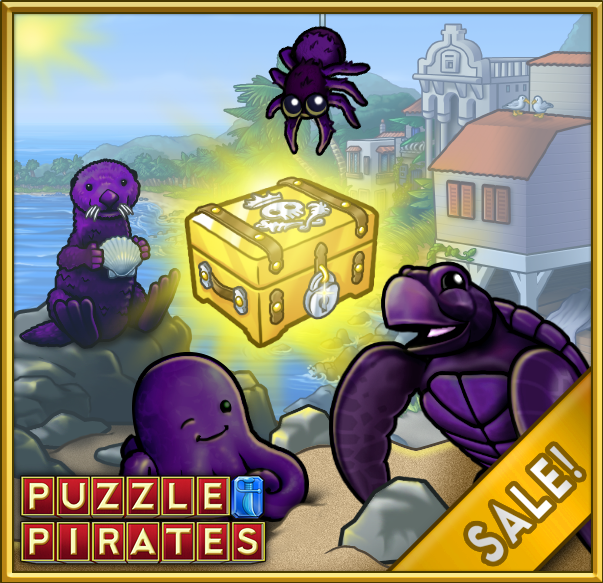 The Department o' Treasury has created a Gold Box that's ripe fer the pickin'. This box is jam-packed and filled with fruity plumder like Plum Octopuses, Double-plum Spiders, Plum Sea Otters, and Plum Sea Turtles!
If ye missed yer chance to pick some plum in July, ye have a second chance now. If yer lookin' fer something with a little more shine, ye can also collect gold trinkets, furniture, pets, and gold chromas!
Find Gold Boxes at yer island bank until August 13 at 3 PM PDT. Get the full list o' goods right here.