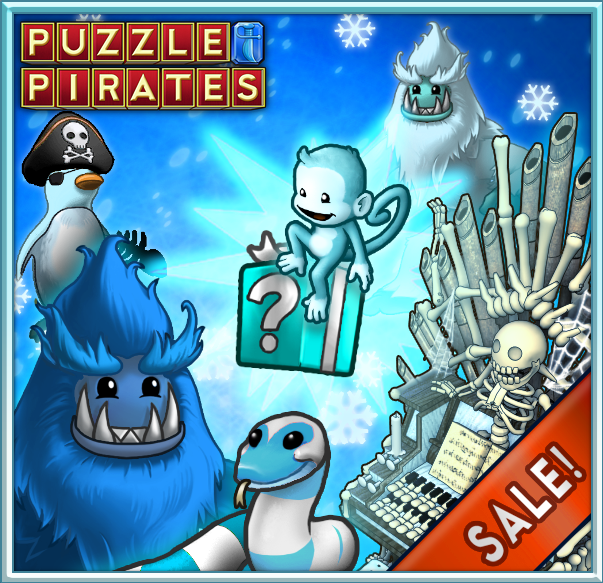 Yarr, YPP, let's plank it!
Ice Box, matey
Ice Box, matey
Avast STOP!
Hark ye bilge rat and urchin
Ice Box is back for another session
Monkey, a rare chance to be winning
Ice booty and prizes have ye grinning
Will it ever drop?
Yo, I don't know
Buy up the box, now fo' sho!
Pillage elite, ye look cool in yer ice blue
User yer chromas 'n show the world ye've the best crew
Chance!
Find your own frozen costumes
Givin' em away with a purchase of doubloons
Happy, when I find a blue Yeti
Screamin' Hazzah and tossin' out some confetti
Lub it or trade it
You better gain way
Ye better git yer box
Without delay!
If there is a problem
Yo, Support solves it
Can't see the box, just relog and ye'll find it.
Ice box, matey!
Pick up an Ice box, matey!
Maybe a striped shirt, matey!
Pick up an Ice box, matey!
Pick up a…
From now until 3:00 PM PDT on January 30th, 2017 you'll receive a free Ice Mystery Box for every $9.99 you spend on doubloons, or every month of subscription time you purchase!
For more information about the full contents of the 2017 Ice Mystery Box, as well as the official rules, please click here. The Ice Mystery Boxes are only available for a limited time, so pick up some ice today!