The Puzzle Pirates June update is awash with treasures from the Eastern Seas! First and foremost, there's a new vessel type: the Junk!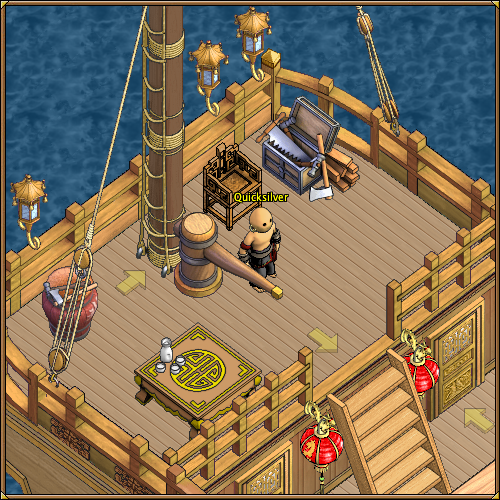 The Junk comes complete with 12 large dragon cannons, a reinforced hull and room for you and 17 of your best mates. It's available now from your local Shipyard, so head on over and place your order!
While you're wandering around doing some shopping, you might be interested in the wide variety of new furniture items available...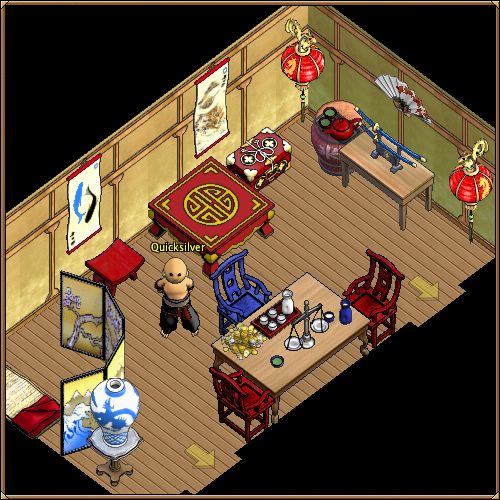 There's lanterns, wall hangings, lacquered chests and tables, folding screens... Everything you need to bring a little piece of the Eastern Mainland to your private pirate hideaway or ship!
Rounding out this Eastern bounty are two new swords!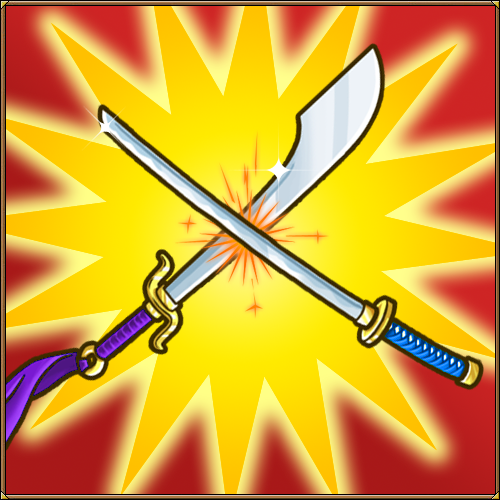 That's the dadao on the left, and the katana on the right. Both are now available for production from any Ironmonger. We look forward to seeing them in the hands of pirates everywhere!
The Best of the Rest
We managed to sneak a few more goodies in along with the June release. Some of the more major additions are...
Gunning swabbies! Swabbies can now be ordered to gun, and will gladly man your ship's cannons for you with aplomb and derring-do.
The scale for Battle Navigation standing has been adjusted! Have you and countless others been stuck at Legendary, with nary an Ultimate in sight? No longer! For additional info on this change, check out this thread on our forums!
A longstanding swabbie labor dispute has finally been resolved, and Cutters now get four swabbies instead of just three! They're still free, though: their union isn't nearly as good as they think it is.
The full release notes can be found over here. We'll see you on the high seas!
Posted by Hermes in Game Updates | Jun 29, 2010 | | permalink