UPDATE: The property sale has been extended! It will now end on Tuesday, September 10th, at 3 PM PDT.
Been meaning to expand out of your shack and move into accommodations befitting your refined tastes as a savvy buccaneer? Perhaps you're looking for a home away from home? Maybe you just want somewhere else to store all your cursed and haunted furniture? Nobody is sure of the mischief those things get into when you're not around.
From now until September 10th at 3 PM PDT, select private pirate dwellings and all shared pirate halls will be discounted in price! Pirate row houses and above will be discounted from 10% to 20% off and pirate halls will see a full 20% discount across all size categories! This applies to both the cost in pieces of eight as well as the doubloon fee on doubloon oceans.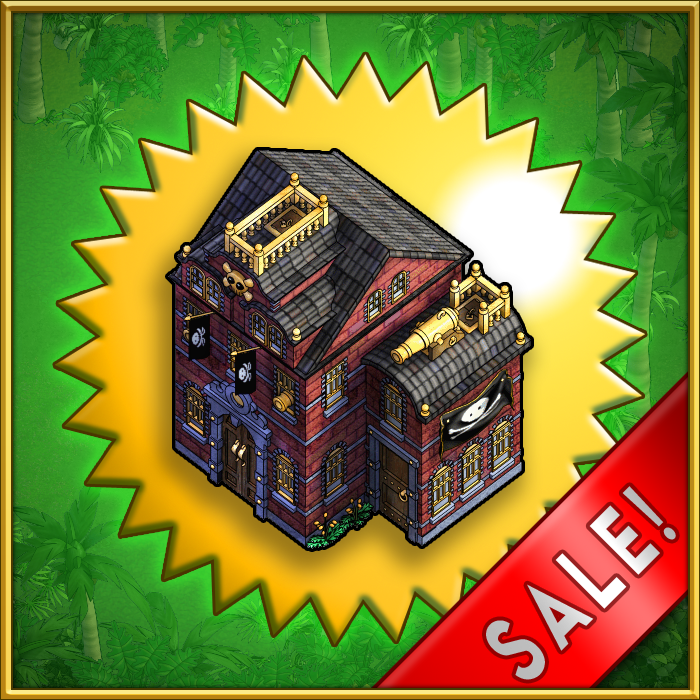 Save 10%
Row Houses
Townhouses
Manors
Villas
Save 20%
Mansions
Estates
Pirate Halls (both crew and flag)
Remember: these piratical domiciles will return to their normal prices at September 10th at 3 PM PDT. So head to your ideal destination, ignore the spots of fire damage, and try not to scrutinize the sinking foundation... these deals are just too good to pass up!
Posted by Mnemosyne in Announcements | Sep 04, 2013 | | permalink