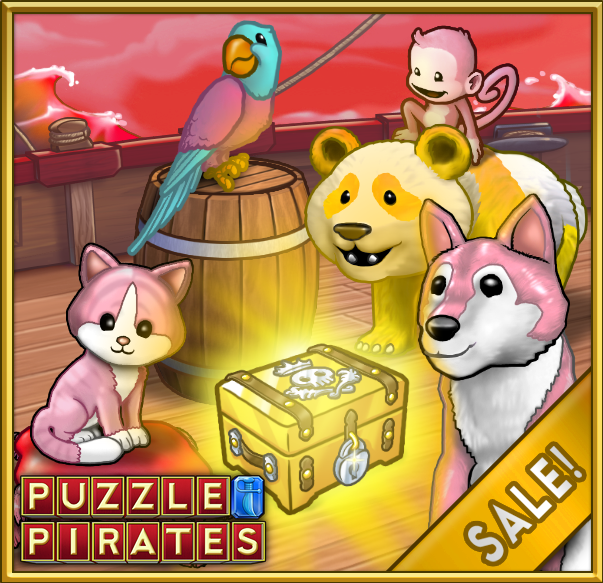 Looks like this month's gold box is overloaded with lovely finds to impress the lass or lad in yer life! Sure, ye could buy a box of chocolates or a barrel of rum, but that's hardly original. What says "I hearty ye" more than a rose colored creature?
Ye'll find heart-swelling treasures including Passion Parrots, Love Monkies, Be Mine Canines and Felines. Pirates may also stumble on golden pandas, furniture, ice blue chromas, and more.
Find Gold Boxes at yer island bank until February 12th at 3 PM PDT. Get the full list o' goods right here. Best act fast before yer ye forget the special day and are forced to walk the plank!