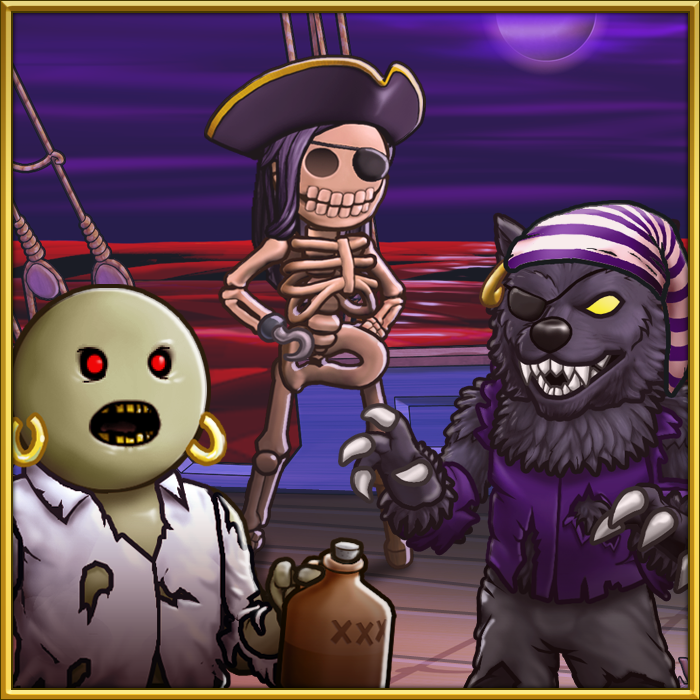 Mayhem and mischief are increasing on the oceans! Zombie and Skellie hordes are appearing with increased frequency. As if the mobs of undead were not enough, cursed werewolves are wandering about ahead of this month's full moon! Grab the nearest weapon ye can and band together to defeat this blight! Courageous pirates will find these monsters relinquish larger prizes when defeated.
This havoc is not limited to land. The oceans have turned blood red and zombies and skellies have infested barbarian and brigand ships! These vessels have increased treasure for those pirate brave enough to face and defeat this scourge.
For ye pirates who like to create a little mayhem of yer own, zombie, skelly and werewolf transformation amulets will be available from the Palace Shoppe. This pandemonium will end October 15 at 1PM PDT.