Long have the Greek deities watched over the oceans for amusement and to ensure justice. Now, the pantheon grants ye pirates a token of their favor. A sloop crafted to reflect the plenitude of Mount Olympus based on the design by Pixelpixie of Cerulean.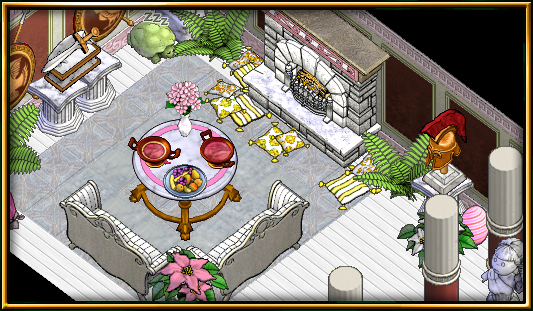 Wherever ye roam on the ship, enjoy the opulence favored by the deities and heroes of ancient myth. Recline in the main hold as ye enjoy fresh fruits and the finest of wines. Share tales of yer grand quests with yer hearties. There's no duty stations here to disrupt yer merriment.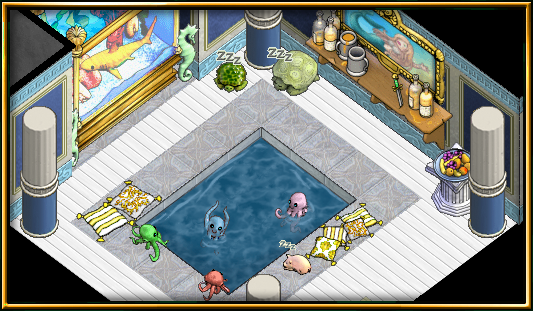 When ye needs some quiet relaxation, retreat to the cabin. Soak away the stresses of the day in the lavish bath.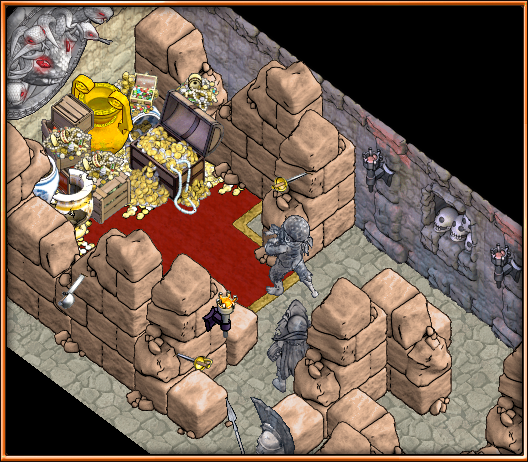 Send the workers deep into the hold. From there, they won't disturb yer revelry. Keep yer treasures safe from thievin' pirates with a beastly labyrinth. If they successfully navigate the maze, they'll be unlikely to survive the dreadful gaze o' the Gorgon!
May Artemis, the goddess of the hunt, guide your journey, and reward you with riches and epic tales of adventure! The Olympus Class Sloop will be available from yer local shipyard through August 31, 2015!
Posted by Aphrodite in Announcements | Jul 14, 2015 | | permalink