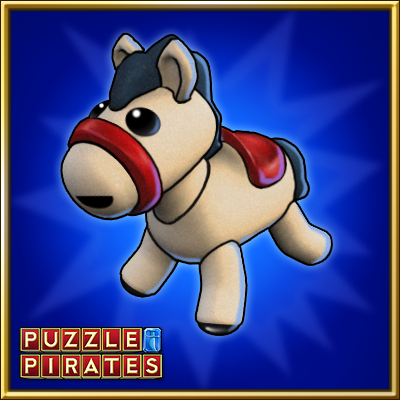 Yer spending some extra time at sea this month. If ye find yer sealegs wobbly once ye step on dry land, we have a solution!
Own a subscription that runs through July, or make a purchase of $9.99 or more this month to receive a Pony Plushie to cart ye to yer cabin after a night at the inn.
Summer is the best time of year to sail the dangerous seas. Thankfully, thar be plenty o' ships to plunder while yer ship is underway. Earn the July Seal o'Piracy by completin' 30 sea battles!