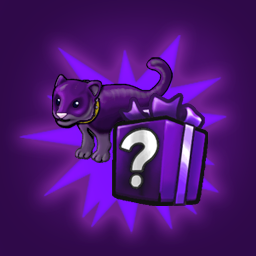 At a recent meeting with Captain Cleaver, the Puzzle Pirates team was given explicit instructions not to make any plum puns when talking about the upcoming Plum Mystery Box event. When we jumped in to say that we prefer to call plum puns "plumns", we were all flogged to within an inch of our lives. After a bit of rest and recovery*, we're back to tell you all about the new stuff available in July's Plum Mystery Box! In a mature and respectful tone, of course, because we're pretty sure that the Captain reads this blog and I, personally, can't bear to spend another afternoon cleaning the quarterdeck with a toothbrush.
So, what's new in the Plum Mystery Box?
All of the trinkets in the Plum Mystery Box are new and unique to this month's event, and every single one of them can be held in portraits. Not only that, but the trinkets in the Plum Mystery Box can be traded in to your local Trading Post for Plum Chromas! Coordinating your perfect summer outfit has never been easier**.
For a few of you lucky mates out there, each box has a chance to contain a new, never-before-seen Plum Panther*** pet, or even a super rare Plum Octopus! Both are fine additions to any respectable pirate's menagerie.
So, when can you get your hands on all this great new booty? Well... Right now! From now until 3:00 PM PDT on July 23rd, 2012, you'll snag a free Plum Mystery Box for every $9.95 you spend on doubloons or every month of subscription time you purchase! That's 5 Plum Boxes for purchasing a $49.95 package, 12 Plum Boxes for purchasing an annual subscription, or even more!
If all that sounds good to you, head on over and grab your boxes right now! If you're more of the ponderous type, you can find all the gritty details without all the interminable chattering over in the official event rules.
Good luck, everyone, and here's to a great summer on the high seas!
* We were plum tuckered out. WAIT NOOOO
** Mine involves both plum and lime green. Don't judge me.
*** We originally wanted to make a pink-colored panther, but somebody sent us a rather threatening package of fiberglass insulation and we lost our nerve.