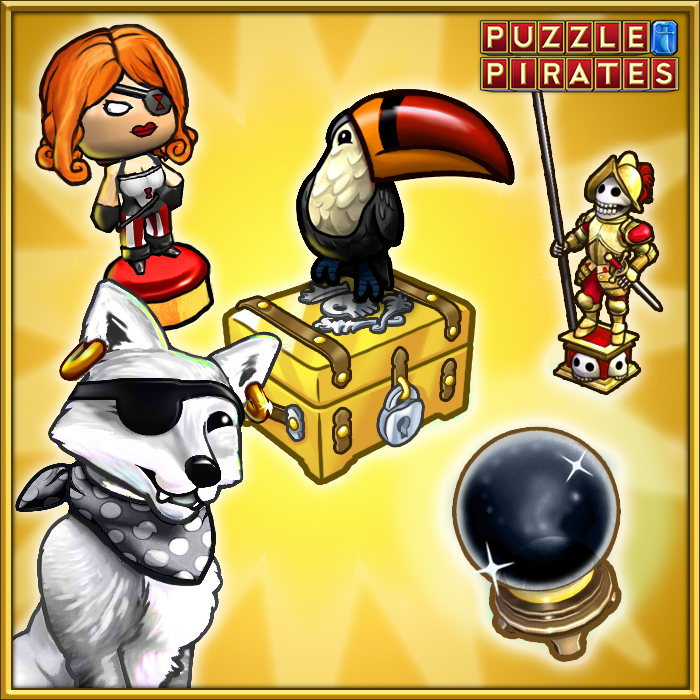 The Widow Queen be up to her usual tricks infusin' this month's gold boxes wit' enough spooky delight to thrill even the most hardened o' ghouls.
See the Patchy Fox shocked white wit' fright! Marvel at the Crystal Ball, black as night! Even the Toucans 'ave a shifty look in thar eye.
Find Gold Boxes at yer island bank until October 17th at 3 PM PDT. Get the full list o' goods here.