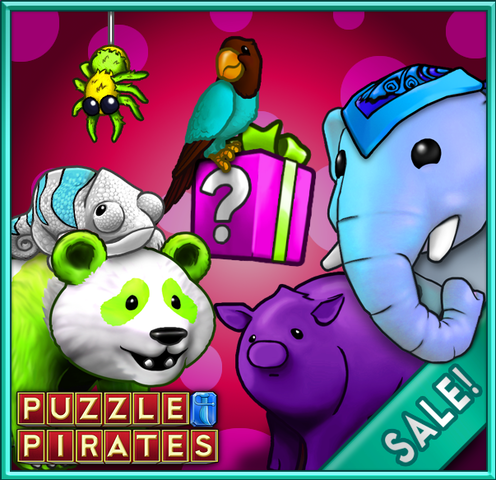 While our backs were turned, some magenta monkeys pilfered our eggnog and gained access to the dye facilities, resultin' in color combinations that nature ne'er intended! Mixed-up Macaws, Scrambled Spiders, Chaotic Chameleons, Panda de Primaveras, Purple Porkers, Bluebellephants, 'n more have fallen victim to these color obsessed bandits.
From now until 3:00 PM PDT on January 2, 2020 you'll receive a free Booch Box for every $9.99 you spend on doubloons, or every month of subscription time you purchase!
For more information about the full contents of the Booch Box, as well as the official rules, please click here.