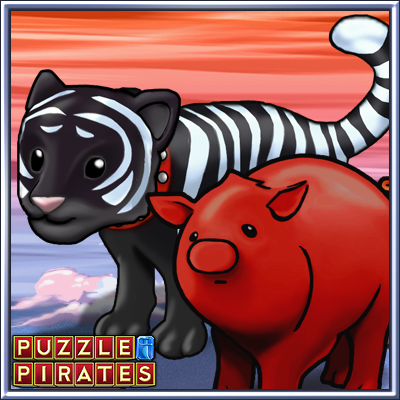 The Department o' Treasury has two new pets available in the palace shoppe!
There just isn't enough red available on the oceans right now, so the Department o' Treasury is releasing a Duroc Pig for a limited time. This docile pig is a perfect pet!
Is the Exotic Tiger black with white stripes, or white with black stripes? Something to consider over yer next pint o' rum.
These pets are available in the Palace Shoppe until June 4th, 2014!
Posted by Aphrodite in Announcements | May 21, 2014 | | permalink